For those who know me, the notion of online media measurement and Internet ad performance has been an interest since the Web 1.0 days. With the 1995 launch of
Lilypad
by my old firm,
Streams Online Media Development
, we set out to offer the industry and our clients tracking software that could tell just how people were finding their Web site. Heck, I wrote what we found in the
Lilypad White Paper
.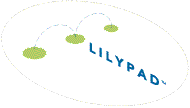 Good News
I recently saw a demo of a very promising service that tracks latent branding (viewthrough) from online publicity sources. The methodology makes sense and that means it is now possible to see,
how they got there. It is also
patent-pending.
Using this novel approach, accountability and quantifiable results is no longer then domain of paid online media. Earned and social media can be monitored and probably in your existing site metrics tool, too. Yes, you read correctly: view-through from unpaid mentions – regardless of source and sans le click. Whether from news stories, Facebook, Twitter, long-tail blogs or YouTube video AND without the user clicking on a parameter-embedded hyperlink (old 80% reliable). The same methodology could also validate paid media placement in some situations.
End-to-End Attribution?
With this novel and unprecedented solution, the most measurable and accountable medium will better allow apples-apples comparison's of media effectiveness spanning paid marketing channels: affiliates, search, display email and of course offline measure engagement, conversion events, etc…It then becomes potentially possible to view the various touchpoints and even optimal sequence that bring consumers to make purchase or other tangible decisions.
Predictions
The Winners will be savvy public relations/media relations firms with an online bent and corporate PR departments and even the cottage industry of social media experts…assuming they are delivering results. The Losers will be ineffective providers and probably search gurus.
Why? The real rainmakers will finally have definitive quantitative proof of the value of their efforts…those living off the last click…not so much.
Analytics teams should brace themselves for having more on their plate.